Turn Lights
Meet the Yolkswagen
Day or night, your event can go from good to EGGcellent. Yea, we have buns and puns. Let your guests choose from a wide range of premium food and drinks to set the vibe right.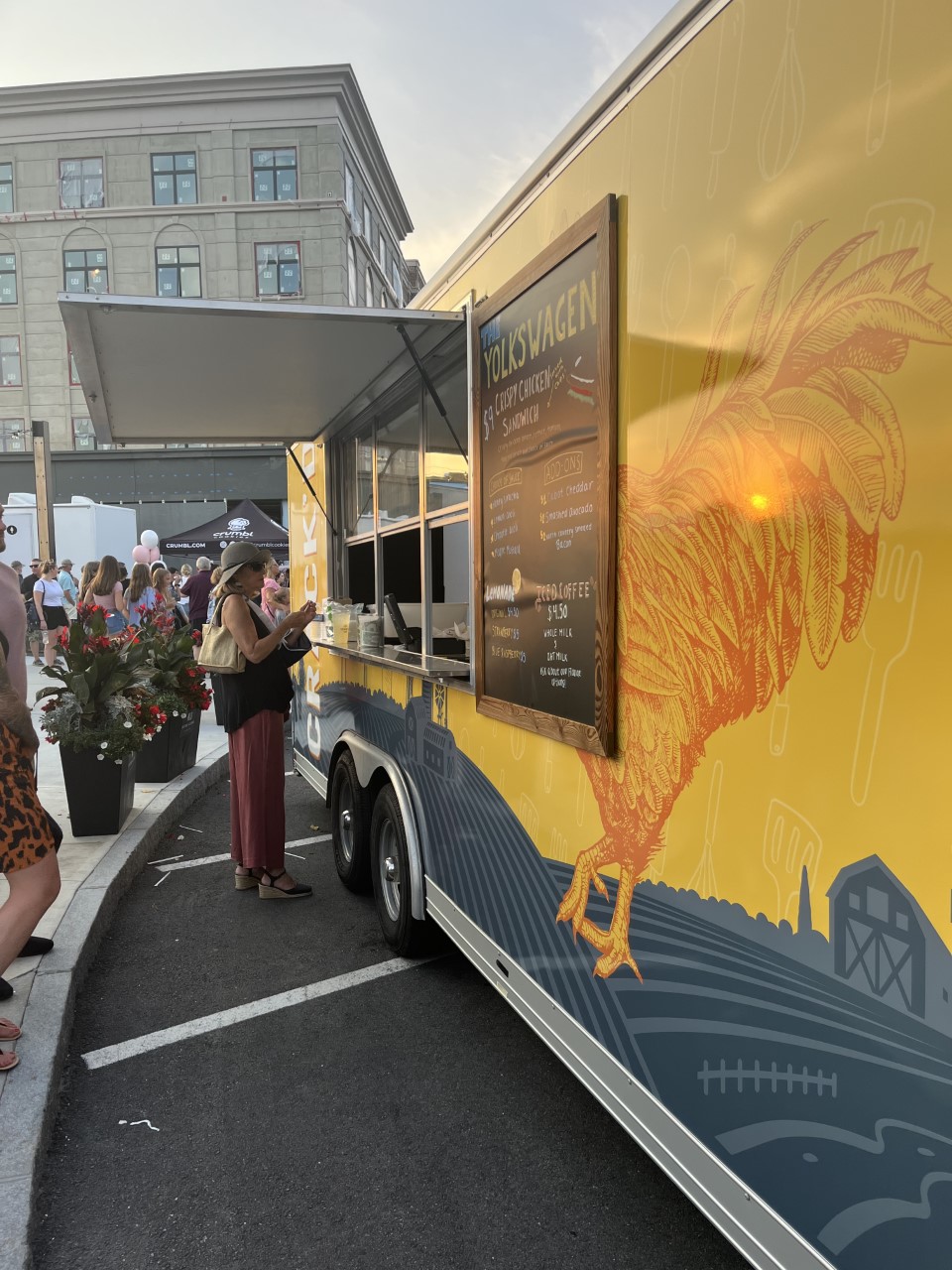 Let Crack'd Roll This Eggstraordinary Truck Into Your Next Event!
Frequently Asked Questions
Are there any fees?

The Yolkswagen requires a minimum spend of 1,500 on food and beverage purchases. If travel outside of our immediate markets, you may be subject to a travel fee.
What is the menu?

Most of the menu you can find at Crack'd is available on the Yolkswagen including Breakfast Sandwiches, Crispy chicken sandwiches, salads, wraps, coffees, teas and lemonades.
Are there limitations?

Space is limited so we ask that menu selections are limited to 3 food and 3 beverage options per event.
A mobile food trailer brought to you by the Crack'd Kitchen and Coffee Team